RMS has a new look!

By taking advantage of new features in available in later verions of Anita, RMS screens now display in color and have mouse support: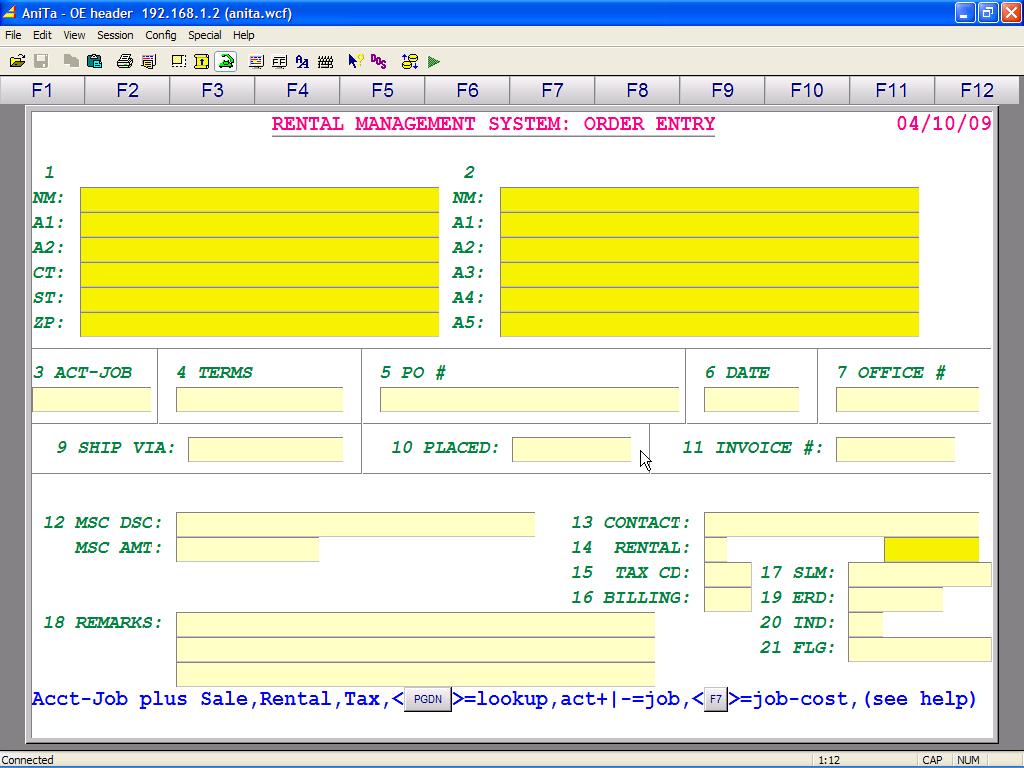 Entry fields show in yellow, protected fields in gold, headings in red. Field labels are green, quick helps are blue. Lookup windows are alternating blue and white. The scroll wheel on the mouse may be used to browse in lookup windows, the left mouse button can be used to select: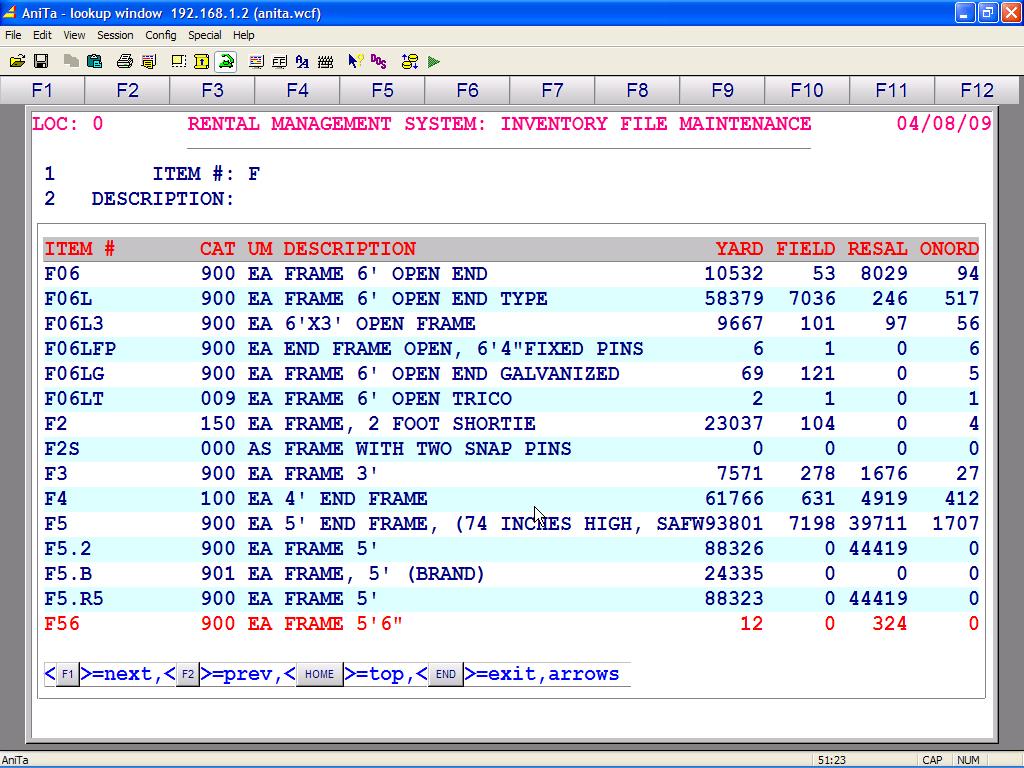 Other new features include PDF conversion of all reports, printing to personal Windows printers, the ability to email documents, and enhanced image document handling. Refer to the updates document on the home page for more information.